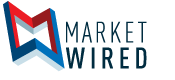 QMX Gold Announces Ongoing Success at Bonnefond South Plug, Intersects 1.9 g/t Gold Over 84 Meters
Includes 4.9 g/t gold over 10.2 meters in sheared mafic dyke
/EINPresswire.com/ -- TORONTO, ONTARIO--(Marketwired - Oct 12, 2017) -
Editors Note: There are two photos associated with this press release.
QMX Gold Corporation ("QMX" or the "Company") (TSX VENTURE:QMX) is pleased to report assay results from the second hole in a 4,500-meter drill program targeting the Bonnefond South Tonalite Plug on the east side of QMX Gold's extensive land package in Val d'Or, Quebec (Figure 1).
Highlights include:
The second hole, intersected the Tonalite Plug from the bedrock interface at 71.8 meters, down to a hole depth of 155.6 meters. The entire interval demonstrated alteration and veining typical of the mineralized zone and assayed 1.9 g/t gold over 83.8 meters (core length);
Within this interval, a sheared mafic dyke returned 4.9 g/t gold over 10.2 meters from 95.8 meters to 106.0 meters;
Four shear zones were also intersected within the footwall volcanic rocks below the Bonnefond South Plug. The shears are similar to those encountered in the first hole of this program [Press Release: September 13, 2017] with assay results of up to 7.0 g/t gold over 2.8 meters;
Eight holes for 3,807 meters have been completed to date, assays for holes 3 through 8 are pending.
"Drilling on our Val d'Or Mining Camp property continues to yield strong results. Combining these initial results on Bonnefond South with the discoveries announced earlier in 2017, our team is proving its ability to successfully identify, evaluate and target prospective areas across our large land package in the heart of the Val d'Or mining district," commented Brad Humphrey, President and CEO. "The Bonnefond South drill program is successfully achieving its three primary goals, i) confirm AUR Resources' results within the plug, ii) allow us to use down-hole core-orientation tools, and iii) test for the extension of mineralization outside of the plug. The results to date have exceeded our expectations."
"The first two QMX drill holes confirm good continuity in widths and grades between the wider spaced historical holes. Further drilling and the use of oriented drill core will allow us to better define the potential for extensions of both the Tonalite Plug and mineralization," stated David Rigg, Senior VP Exploration.
Result from Second Hole - 17315-17-026
The casing of the second hole was secured in bedrock at 71.8 meters. The hole entered directly into a shear zone interpreted to be at the north contact of the Bonnefond Tonalite Plug. The south contact of the Bonnefond Plug was intersected at 155.6 meters and is also a shear zone. The entire 83.8 meter interval, from 71.8 to 155.6 meters, is cut by a system of millimetric to decametric, auriferous quartz-tourmaline veins with associated alterations and minor Pyrite. The entire section assayed 1.9 g/t gold over 83.8 meters (Figure 2 and Table 1). The geological environment is very similar to that of the first hole of the program, 17315-17-25 [Press Release: September 13, 2017]. The broad intersection of tonalite in the second hole is also cut by a sheared and mineralized mafic dyke from 95.8 to 106.0 meters that assayed 4.9 g/t gold over 10.2 meters. Both of the shear zones delimiting the tonalite, the North Shear and the South Shear, are mineralized and assayed 0.80 g/t gold over 4.0 meters and 5.2 g/t gold over 6.6 meters, respectively.
Results from the second hole are consistent with the results from historic drilling completed by AUR Resources. AUR hole 315-22, 50 meters bellow the second QMX drill hole, intersected the Tonalite Plug and returned 2.0 g/t gold over 54.7 meters (Figure 2). The AUR intersection cut two sheared mafic dykes returning 4.2 g/t gold over 5.1 meters and 10.8 g/t gold over 3.2 meters. The alteration and veining described in the historical drill logs is very similar to that in QMX Gold's hole 17315-17-025 and -026.
Within the footwall volcanic rocks underlying the plug to the south, four distinct zones of shearing were intersected. QMX believes these metric wide zones result from focused high strain deformation with associated alteration and anomalous gold values and are similar to those encountered in the first hole of the program. The best gold intersection from the second hole associated with these shears is 7.0 g/t gold over 2.8 meters.
Table 1: Technical Parameters and Assay Results - Hole 17315-17-026

Hole Number
MTN Zone 9, Nad 83
MTM Zone 9, Nad 83
Azimuth
Dip
Hole Length
From
To
Length*
Au**
Description
Easting
Northing
(°)
(°)
(meters)
(meters)
(meters)
(meters)
(g/t)
17315-17-026
232100
5330438
180
-55
402
71.8
155.6
83.8
1.9
Tonalite
Including
71.8
75.8
4.0
0.8
North Shear Zone
Including
95.8
106.0
10.2
4.9
Sheared Mafic Dyke
Including
150.4
155.6
5.2
6.6
South Shear Zone
193.8
197.0
3.2
1.0
Shear Zone
210.7
214.2
3.5
1.7
Shear Zone
277.8
280.8
3.0
0.5
Shear Zone
372.8
375.6
2.8
7.0
Shear Zone
* Reported length are measured along the hole.
** Au uncut.
Hole 27325-27-026 was drilled with an azimuth of 180° and a dip of -55° to validate the geometry and the extension of the sheared mafic dykes. A detailed review of the geology and a description of the current drilling program is available in a press release dated September 13, 2017.
At this stage in the program, it is too early to define the direction and dip of all the individual structures and components that combine and contribute to the overall shape and plunge of the tonalite plug and mineralized zone(s). All drill holes are NQ-sized and will be surveyed at the end of the program using the Optical and Acoustic Imaging tool from PanPacific Wireline Services. Prior drilling was AQ-sized, which is not amenable to the survey equipment.
Qualified Persons
The scientific and technical content of this press release has been reviewed, prepared and approved by Mr. David Rigg, P.Geo, Senior Vice President Exploration, who is a "Qualified Person" as defined by National Instrument 43-101 - Standards of Disclosure for Mineral Projects ("NI 43-101").
About QMX Gold Corporation
QMX Gold Corporation is a Canadian based resource company traded on the TSX-V under the symbol "QMX". The Company was recently restructured and is now systematically exploring its extensive property position in the Val d'Or mining camp in the Abitibi District of Quebec. QMX is currently drilling on the Bonnefond South Plug and is evaluating its recent discoveries on the Southwestern and Beacon Zones in order to develop follow up drill programs. In addition to its extensive land package, QMX owns the Aurbel gold mill.
Cautionary Note Regarding Forward-Looking Information:
This press release contains or may be deemed to contain "forward-looking information" within the meaning of applicable Canadian securities legislation. Forward-looking information includes, but is not limited to, statements regarding future plans, operations and activities, projected mineralization and obtaining necessary financing, and the ability of the Company to continue as a going concern. Generally, forward-looking information can be identified by the use of forward-looking terminology such as "plans", "expects" or "does not expect", "is expected", "budget", "scheduled", "estimates", "forecasts", "intends", "anticipates" or "does not anticipate", or "believes", or variations of such words and phrases or state that certain actions, events or results "may", "could", "would", "might" or "will be taken", "occur" or "be achieved". Forward looking information is subject to known and unknown risks, uncertainties and other factors that may cause the actual results, level of activity, performance or achievements of the Company, its properties and/or its projects to be materially different from those expressed or implied by such forward-looking information, including but not limited to those risks described in the disclosure documents of the Company filed under the Company's profile on SEDAR. Although the Company has attempted to identify important factors that could cause actual results to differ materially from those contained in forward-looking information, there may be other factors that cause results not to be as anticipated, estimated or intended. There can be no assurance that such information will prove to be accurate, as actual results and future events could differ materially from those anticipated in such statements. Accordingly, readers should not place undue reliance on forward-looking information. The Company does not undertake to update any forward-looking information, except in accordance with applicable securities laws.
Neither TSX Venture Exchange nor its Regulation Services Provider (as that term is defined in policies of the TSX Venture Exchange) accepts responsibility for the adequacy or accuracy of this release.
To view the photos associated with this press release, please visit the following links:
http://media3.marketwire.com/docs/1103422_Figure1.jpg
QMX Gold Corporation
Brad Humphrey
President and CEO
(416) 861-5887
QMX Gold Corporation
Louis Baribeau
Public Relations
(514) 667-2304
QMX Gold Corporation
Toll free: +1 877-717-3027
info@qmxgold.ca
www.qmxgold.ca


Powered by